3D computer animation tools are required.

Use computer-generated imagery (CGI) animation software, such as Autodesk Maya, 3ds Max, Cinema 4D, Blender3D, etc.
Use real-time interactive editing engines, such as Unity and Unreal Engine, together with the plugin provided on the 4DViews official website (you may log in to download the plugin after registration).
The production team must have basic 3D software editing capabilities to be able to process relevant data.
Different from 2D images produced from digital photography (single sensor), stereo photography (two sensors) or VR360 (multiple sensors), the volumetric capture technology captures real 3D model data, which must be subsequently processed and applied in a pure 3D editing environment.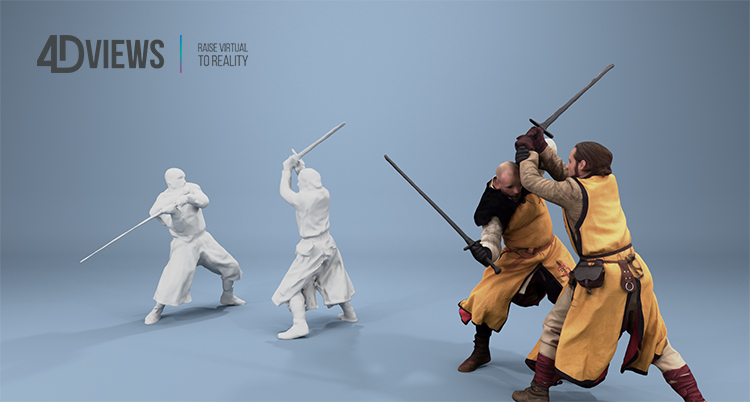 Image source: 4DViews